WayFare dairy-free sour cream is a luscious plant-based sour cream that you can use on taco bowls or as a base for your favorite creamy dressings.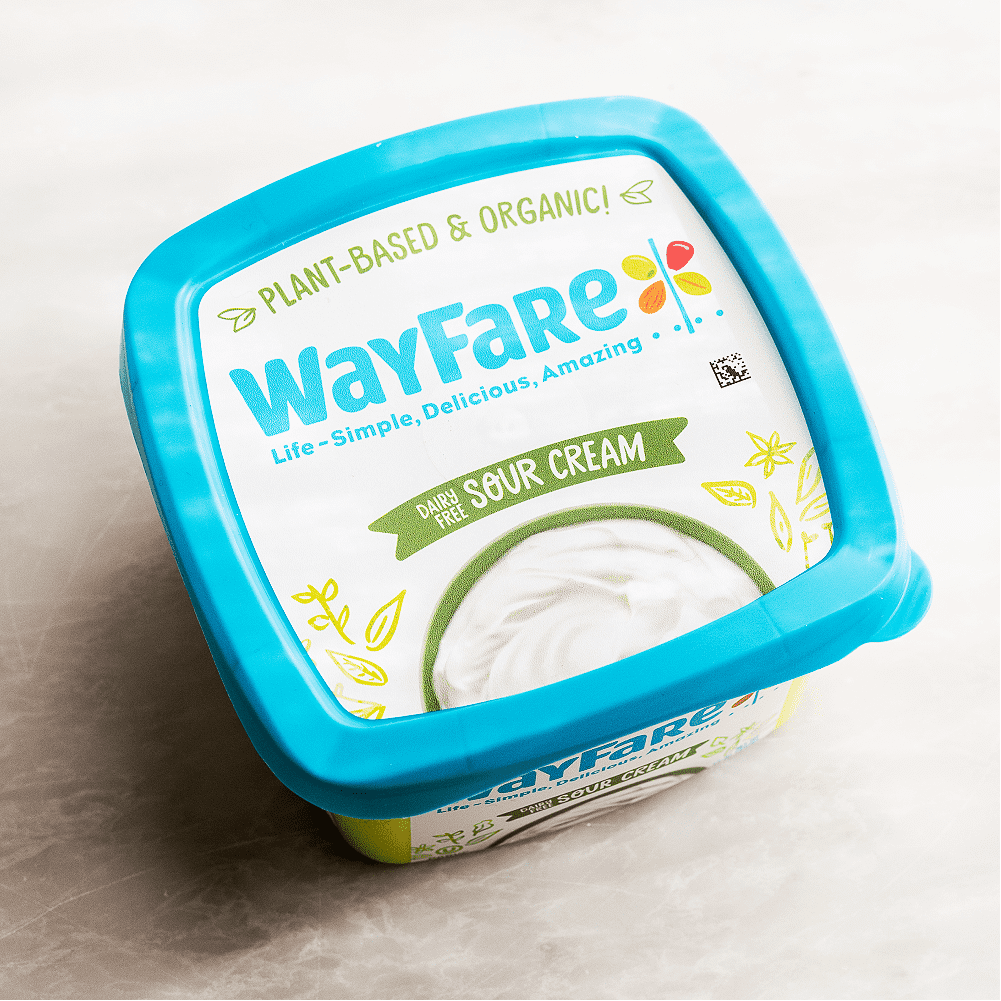 Plant-based dairy has always been a struggle for me because I find that it can be more on the bitter side and the texture can be off-putting.
I was thrilled when I opened up this container of WayFare dairy-free sour cream to find a thick, creamy texture.
While I haven't fully reviewed this product, I do want to take a moment to talk about my initial reactions. This post will be updated once I complete the full taste test of WayFare's bean-based dairy!
Appearance:
I love the branding and the packaging is 100% recyclable. The sour cream is thick, creamy, and off-white. I've tried other plant-based sour creams that are lumpy and thin, and this isn't one of them.
Texture:
WayFare totally wins on texture. Similar to my gripes with lumpy or thin plant-based sour cream, WayFare brings a luscious, thick, and super creamy sour cream to the table. It has a really great mouthfeel. It works well as a standalone condiment or blended with other ingredients for sauces or dips.
Taste:
I genuinely loved the taste of WayFare's dairy-free sour cream. It has just the right amount of sourness, reminiscent of dairy-based sour cream with none of the bitter aftertaste. I would not hesitate to use this on just about everything.
Ingredients:
WayFare's dairy-free sour cream is not only dairy-free but it's also free of nuts, gluten, and soy. It's made primarily from organic butter beans and oats. Check out the ingredients from the WayFare website below:
WayFare Dairy Free Base (Water, Organic Butter Beans, Organic Oats), Organic Coconut Oil, Organic Gum Arabic, Organic Cultured Dextrose, Sea Salt, Calcium Citrate, Organic Konjac Root Powder, Organic Citric Acid, Lactic Acid.
If you've tried WayFare's dairy-free sour cream, let me know what you thought of it in the comments!