EV's Take on Aahana's Naturals Sprouted Grain & Lentil Bowls
Aahana's strength is nutritional value delivered in a small, lightweight and portable package. I don't know of much else on the market that offers protein-packed (15-16 grams per container) Indian food with the bonus nutrients of sprouted lentils, beans and grains.
Comparable grocery-aisle brands include Tasty Bite and Maya Kaimal. While those microwavable dals, soups and rices are delicious, they are pricier than Aahana's and don't have the benefit of sprouted superfoods (AKA, activated nutrients). If you want a healthy, nutrient-dense meal—and quick—Aahana's is a good lunch idea for work or when you're in a rush.
However, taste-wise, the Aahana's bowls are on par with other ready-to-eat lunches. Each cup contains freeze-dried ingredients to retain "original nutrients, natural colors and flavors." While this is reassuring, the Kichdi (an ancient Indian comfort dish) inside still tastes freeze dried. These aren't slow-cooked legumes on a bed of freshly steamed rice, so the texture is a little stale.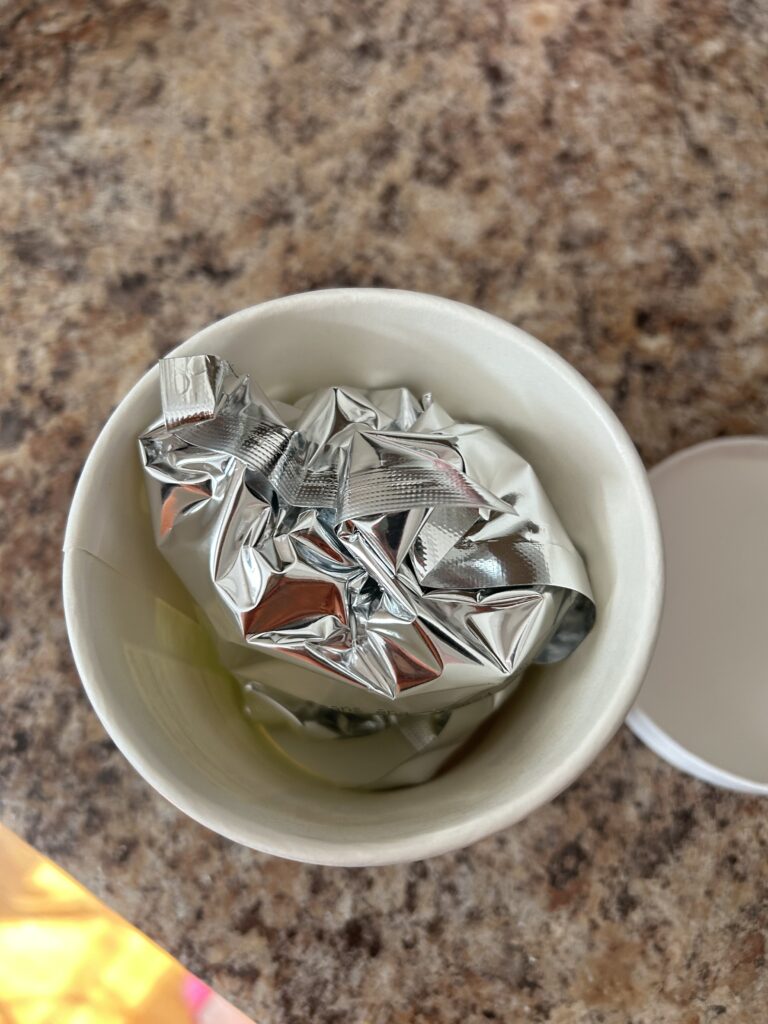 The aromatic—and impressive—variety of spices adds a ton of flavor to each bowl, which makes up for the otherwise bland, shelf-stable contents. This complexity of spices blend together wonderfully in the Mung Beans & Rice bowl, featuring zesty green chilies balanced with buttery garlic. But in the Masala Rice & Lentil bowl, the confluence of spices were overwhelming to my senses, and unfortunately did not blend into the rice-lentil mixture as smoothly. This resulted in a somewhat grainy sauce coating the rice and veggies.
The upside of that bowl? I literally ate it while riding shotgun on the way to an appointment, without spilling a single grain of rice! I ate the other bowl between projects while working from home, when few other meal-worthy foods were in my fridge.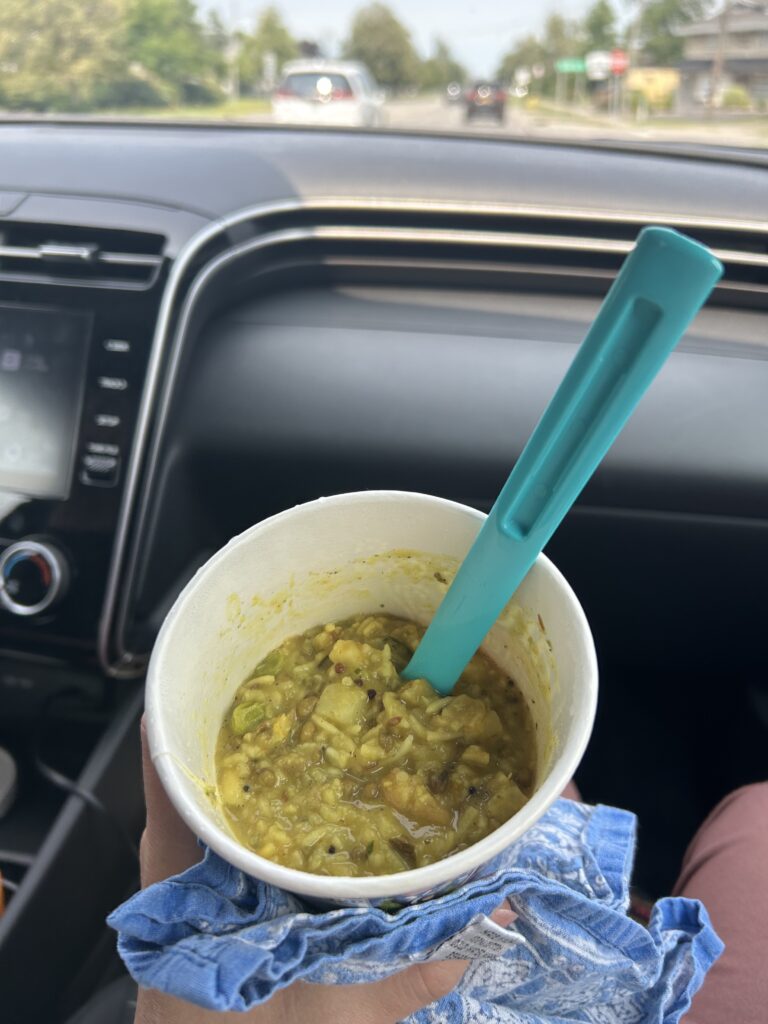 Aahana's is convenient and ridiculously easy to prepare, requiring only one cup of boiling water and several minutes for the freeze-dried mix to soak it up. Just like canned soups or minute ramen, this would be a trusty addition to your pantry for when you're in a crunch. While not a huge portion, it served as a decent stand-in for a meal, keeping me satisfied for a couple hours before needing an afternoon snack.
Aahana's does have two other bowl flavors that I haven't yet tried: a millet-lentil mix accented with turmeric and fennel as well as a quinoa-lentil blend with coconut and ginger. Just imagining those spice combinations has me intrigued. If I ever came across those flavors, I would certainly try them. However, it looks like Aahana's is primarily sold online.
Where Can I Buy Aahana's Bowls?
I haven't seen Aahana's bowls at any grocery stores near me, but you can have these plant-based, heat-and-eat meals delivered to your doorstep by ordering from their website, Amazon or GTFO It's Vegan.