EV's Take on Forager Cashew Yogurt
Spoiler alert: I didn't give Forager's sour cream a glowing review. And a lot of my criticisms there apply to their yogurt—but only the unsweetened, plain version. The veganized dairy products Forager does nail are their fruity, single-serving yogurt cups. They also have an expansive line of drinkable, on-the-go yogurts and even kids' pouches, all loaded with probiotics and made from organic cashews and real fruit.
Their roster of yogurts, with options for everyone, is impressive, so I really don't think it should be overshadowed by the plain version's poor performance. But, as a reviewer, I have to do my due diligence and warn readers of anything downright not good, because eating should be joyful no matter your diet!
Like the sour cream, the unsweetened, plain yogurt is too sour, in smell and taste, leaving a pucker in my mouth and an earthy aftertaste. But, as with the sour cream, there are caveats. Forager's sour cream blended excellently into a batter and resulted in a mouthwatering coffee cake. And Forager's unsweetened, plain yogurt is similarly versatile.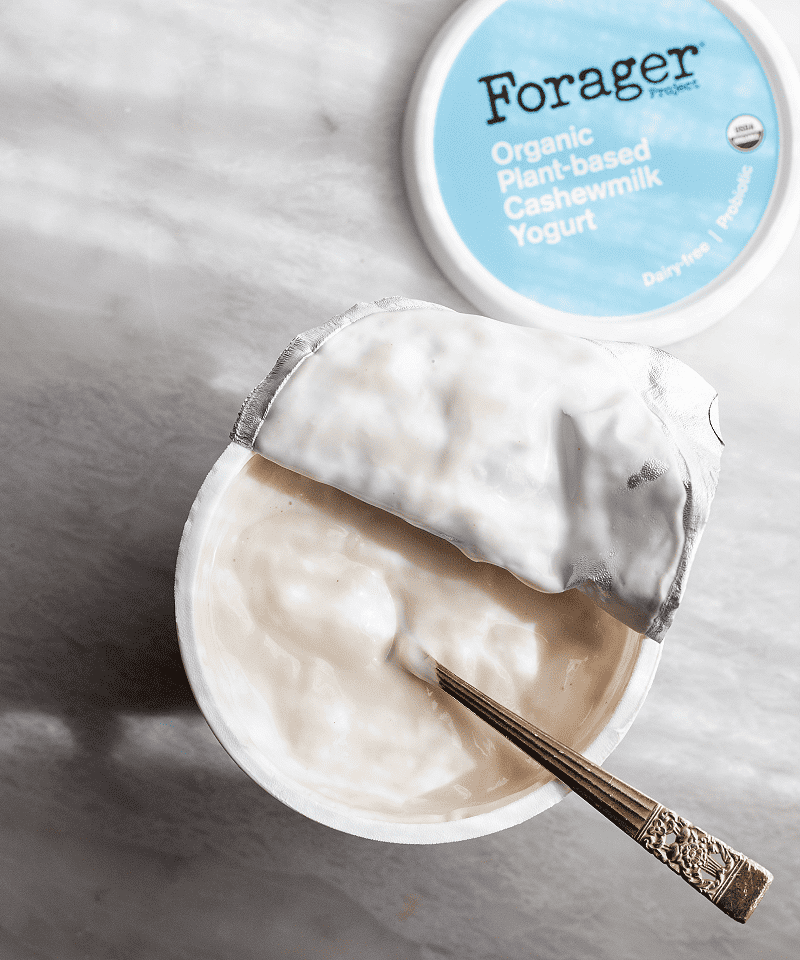 Your New Smoothie Go-to?
After disliking the taste, but stuck with a large carton of the unsweetened yogurt, I decided to turn it into my smoothie base for the week. I blended it up with frozen cherries I had on hand. I may have utilized a banana or blueberries here or there, I can't remember, but I think any frozen fruit would work.
My mix-ins turned out to be great natural sweeteners that made the yogurt 20x better and truly delicious! The funny tastes were gone—or at least masked—and I enjoyed granola piled on top of fruity yogurt smoothie bowls all week long.
A Healthier Yogurt Option
Personally, I really needed those sweet fruits in my yogurt. Maybe I'm not used to real, unsweetened yogurts—my taste buds accustomed to artificially sweetened yogurts popular in dairy aisles. Compared to those, Forager's plain yogurt is really healthy, even if it did need extra flavor. Blending in your own fruit gives you the power, as a consumer, to add nutritious, natural sweetness to your bowl, instead of buying yogurt with lots of added sugar.
If you're after a thick, creamy smoothie, boosted by probiotics and blended with whole food sweeteners, I think Forager's unsweetened, plain cashewmilk yogurt is the perfect option. And if you don't want to do the blending (no judgment), reach for their flavored 5.3-oz cups or check out their line of pre-made probiotic smoothies.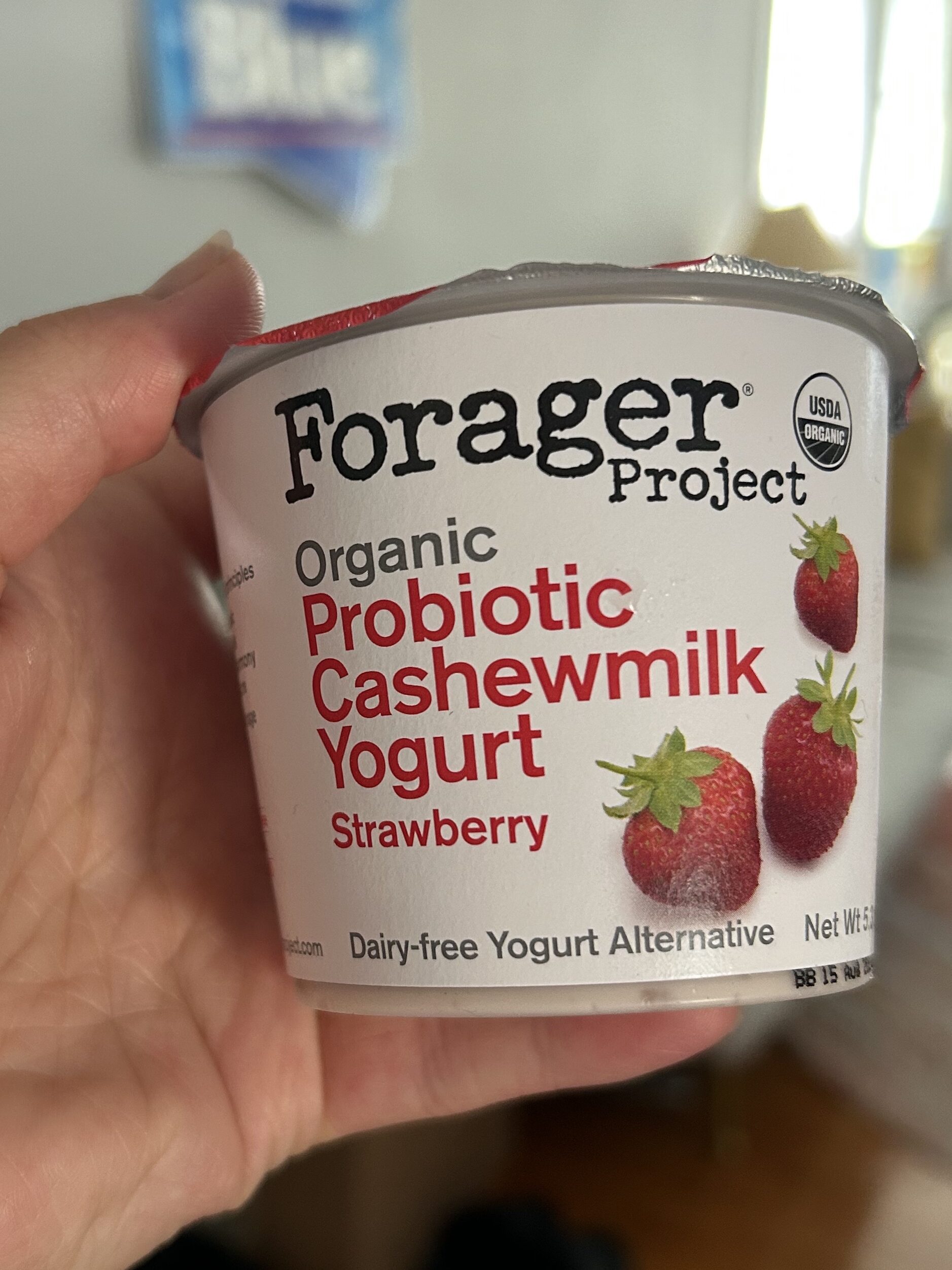 More Forager Vegan Yogurt Recipes
The product page on Forager's website says their plain, unsweetened yogurt can be used "in your favorite recipes as a vegan alternative to yogurt." But if you're not so sure how to cook or bake with yogurt—which is completely understandable—check out Forager's large collection of recipes. Even when you filter the ingredients to only show recipes using yogurt, there are still seven pages of very delicious looking plates, replete with yogurt-crafted dips and dressings, sweet baked treats, or "cheeses" for your pasta and pizza!
I'm not totally sure how the unsweetened, plain yogurt would taste in different recipes. But if you approach each recipe knowing it's pretty sour and needs some extra love, I think you can discover effective ways to incorporate it into awesome vegan dishes.
Where Can You Buy Forager Products?
Forager foods are available in a wide variety of grocery stores, including:
Kroger
Publix
Sprouts
Whole Foods
Walmart
Safeway
Wegmans
Hannaford
To see where their yogurt might be available near you, use their store locator.